Announcements
STARRC alumna to join the Peace Corps
December 13, 2018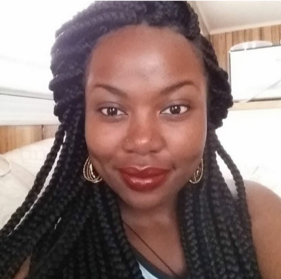 Former STARRC undergraduate research assistant Diana Ishimwe was selected for a position in the Peace Corps. She will be stationed in the West African country of Benin. Diana's interests are in understanding posttraumatic stress disorder in children from war torn countries or who have found shelter in refugee camps before moving out of the country. She is interested in studying the effect of PTSD in children's family dynamics and on the forming of relationships. Congratulations to Diana on her achievement. We wish you the best of luck during your service!
STARRC Hosts Two Summer Undergraduate Research Fellows
August 24, 2018



We were fortunate to have two excellent summer fellows join our team this summer: Mya Bowen & Harper Jones

Harper is a rising senior at Wooster College who participated in the APA Summer Undergraduate Psychology Research (SUPRE) program. The UK Psychology Department was one of only 6 programs nationally to receive this competitive fellowship to offer talented undergraduates who have little to no prior laboratory experience the opportunity to gain firsthand knowledge of how scientific research is conducted as part of a 10-week intensive research fellowship.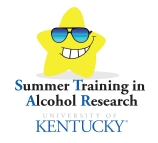 Mya is a rising senior at Transylvania University who participated in the UK Summer Training in Alcohol Research (UK STAR), a competitive NIH-funded fellowship that supports undergraduate students to complete a 10-week intensive research internship in a lab conducting research focused on alcohol and its effects.
Caitlyn Hood Selected for Two NIDA Fellowships to Support Her Research Training In Substance Abuse
August 24, 2018



Caitlyn Hood was selected for two competive fellowships in substance abuse research through the National Insitute on Drug Abuse. First, Caitlyn participated in the 2018 Medical University of South Carolina Drug Abuse Research Training (DART). The DART program pairs undergraduate, graduate, and medical students with a faculty research mentor for a 10-week intensive research fellowship in substance abuse research. Caitlyn was also selected for a predoctoral T32 training fellowship at UK (T32DA035200): Research Training in Drug Abuse (PI: Craig Rush). As part of this fellowship Caitlyn will work with Dr. Badour on a project focused on prescription opioid misuse and PTSD.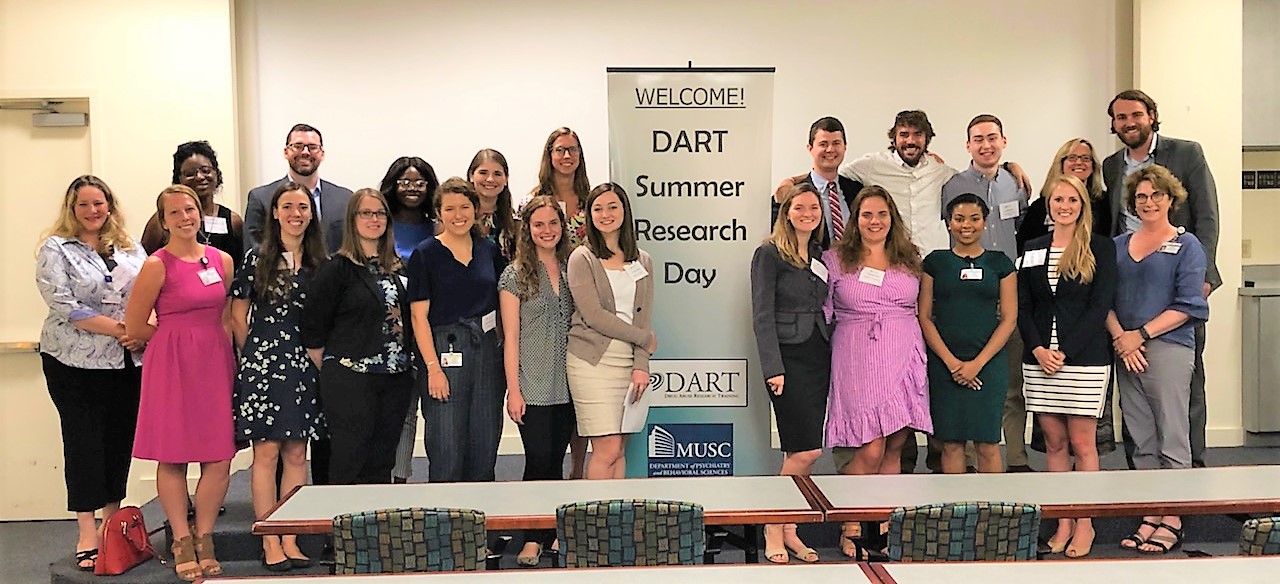 STARRC Graduate Students Travel to Ecuador as Part of Interdisciplinary Health Outreach Program to Provide Clinical Services To Rural Communities
August 24, 2018



Alyssa Jones, Jessica Flores, and Caitlyn Hood traveled to Ecuador with Dr. Mary Beth McGavran to participate in Shoulder to Shoulder Global, a UK global health initiatives organization that integrates academic and community partners to improve the health and well-being of an underserved community in Santo Domingo, Ecuador. The students provided psychoeducation and brief psychological interventions to members of the community alongside health professionals and trainees from other disciplines.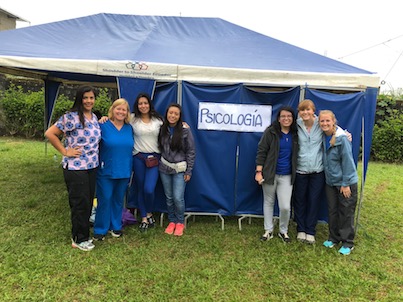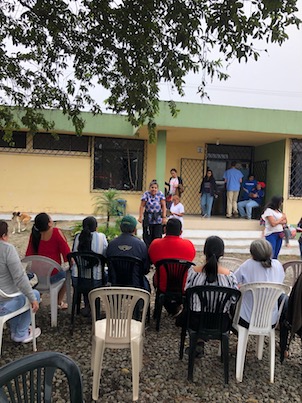 Two STARRC Graduate Students Selected for Funding from the UK Office for Policy Studies on Violence Against Women
August 24, 2018


STARRC graduate students Alex Brake and Caitlyn Hood were selected to receive funding from the UK Office for Policy Studies on Violence Against Women to support their research. Alex Brake received a graduate fellowship award to support his dissertation project: Modeling the experience of posttraumatic stress symptoms and contamination feelings among survivors of sexual assault. Caitlyn Hood received the Mary Byron Research Assistantship to support her masters research: The effect of violence history, PTSD, and trauma-focused disclosure on pain sensitivity in college women. Caitlyn declined this award in order to pursue training in substance abuse research on a National Institute on Drug Abuse T32 award.
Jessica Flores Receives Honorable Mention in Ford Foundation Fellowship Competition
August 24, 2018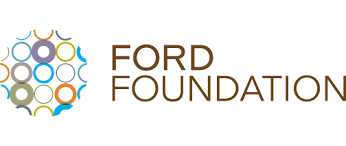 Jessica Flores was selected from over 1,800 applicants to receive honorable mention for her meritorious application to the Ford Foundation Fellowship 2018 predoctoral competition. The Ford Foundation seeks to increase the diversity of the nation's college and university faculties by increasing their ethnic and racial diversity, to maximize the educational benefits of diversity, and to increase the number of professors who can and will use diversity as a resource for enriching the education of all students. 
Alex Brake Wins UK College of Arts and Sciences Dean's Graduate Fellowship Competition
August 24, 2018



Alex Brake was awarded a graduate research fellowship from the UK College of Arts & Sciences for the Fall, 2018. This award will provide Alex with a stipend and protected research time to complete his dissertation research, which is focused on understanding associations between mental contamination and PTSD symptoms in women who have experienced sexual trauma.
Alyssa Jones Selected for Mentored Research Fellowship
August 24, 2018


Congratulations to 4th year doctoral student Alyssa Jones for being selected for the UK Center for Clinical and Translational Scence Professional Student Mentored Research Fellowship (PSMRF). This 12-18 month fellowship will provide Alyssa with a stipend to participate in clinical and translational research within the STARRC lab. 
Alex Brake Receives the 2017 Outstanding Student Achievement Award from the International Society for I ST Traumatic Stress Studies (ISTSS).
November 11, 2017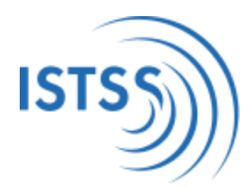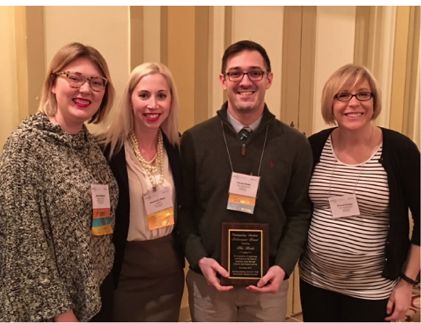 Congratulations to 5th year doctoral student Alex Brake for being selected for the ISTSS Outstanding Student Achievement Award from ISTSS. This award is designed to recognize a graduate student who has made a significant contribution to the field of traumatic stress through research, clinical activity, or advocacy. Alex received this award at the annual meeting for ISTSS in Chicago.
Jessica Flores Receives the 2017 Multicultural Student Professional Development Award from the Kentucky Psychological Foundation
October 23, 2017



Congratulations to 3rd year doctoral student Jessica Flores for being selected for KPF's 2017 Multicultural Student Professional Development Award. Jessica plans to use these funds to support her participation in UK's Shoulder to Shoulder Global (STSG), an interdisciplinary medical outreach program that provides medical and mental health services to underserved communities in Santo Domingo, Ecuador.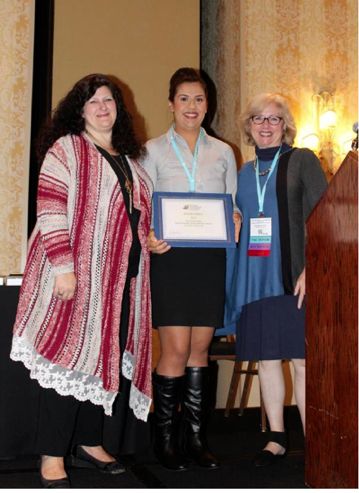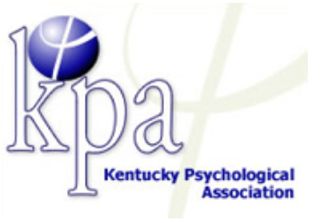 Pages